4S FORUM is a program of sustainability centred online episodes combining education and communication. It aims to be a space for open conversations and insights brought together by fashion & luxury stakeholders discussing traceability, circularity, design, chemicals and materials.
The goals? Sharing thoughts, spotlighting roadblocks and identifying potential solutions to the challenges of the transition to sustainability; bringing life to new synergies and strengthening existing ones.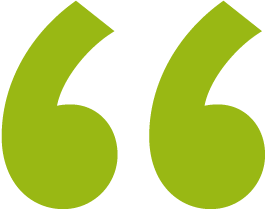 4S FORUM episodes carry on the good habit of meeting fashion and luxury stakeholders that culminates in the annual 4sustainability event. A bridge between different editions to continue the dialogue with sustainable fashion performers!
Francesca Rulli
---
Un approccio olistico alla sostenibilità:
il framework 4sustainability
Anna Bassoni | Quality Director DAINESE GROUP
Luca Bruschi | Sustainability Manager SUCCESSORI REDA
Alessandro Lovisetto | Founder ARTKNIT
Giuditta Passini | Project Manager PROCESS FACTORY
Francesca Rulli | Founder and CEO PROCESS FACTORY
---
La selezione dei materiali
è determinante
Alberto Candiani | Owner CANDIANI DENIM
Chiara Ferrero | CFMB Reporting Manager TEXTILE EXCHANGE
Matteo Mantellassi | CEO MANTECO
Ettore Piacenza | General Director PIACENZA 1733
Roberto Rosati | Founder RE-LEATHER
Francesca Rulli | CEO e Founder PROCESS FACTORY
---
Il design come strumento
di cambiamento
Camilla Carrara | Founder ZEROBARRACENTO
Anna Detheridge | President CONNECTING CULTURES
Daria Martelli | Sustainable Designer and Lecturer
Lucia Rosin | Founder e Head Designer MEIDEA
Matteo Ward | Co-founder WRÅD
---
La buona chimica,
fra innovazione e responsabilità
Elisa Gavazza | Southern Europe Director ZDHC
Roberto Lucini | CEO Creazioni Digitali
Andrea Venier | CEO Officina +39
Francesca Tardelli | Consultant PROCESS FACTORY
---
La tracciabilità
al servizio della sostenibilità
Massimo Brandellero | Founder THE ID FACTORY
Paola Laudazi | Senior Account Manager EON
Olga Pirazzi | Sustainable Fashion Expert FONDAZIONE PISTOLETTO
Lara Pizzato | Consultant and Mentor
---
La circolarità
come soluzione
Giulio Bonazzi | Chairman and CEO AQUAFIL GROUP
Alberto Bressan | Co-founder SEAY
Maria Sofia Gazzotti | Head of Strategy REFLAUNT
Alessandro Mayer | Co-founder OTAILO
Francesca Rulli | CEO and Founder PROCESS FACTORY